Auffenberg Honesty Policy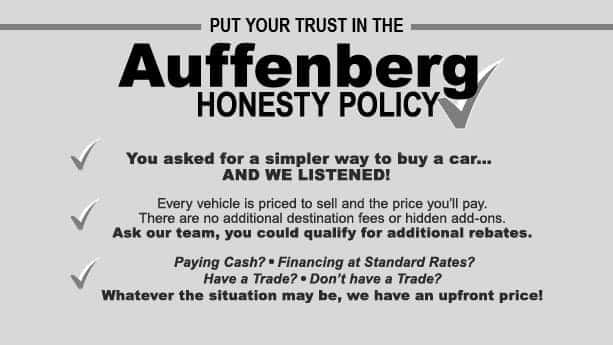 Every new Mazda is priced to sell, and you'll see the price you'll pay. There are no additional destination fees or hidden add-ons at our Shiloh Mazda dealership. You asked for a simpler way to buy a car, and we listened.
The Auffenberg Honesty Policy is one of the things that sets us apart from the new or used car dealership down the street. Call any other area dealer and see if any sales employee can guarantee all of those things for you. If they can't, why buy there?
Want to learn more about the Auffenberg Honesty Policy and why so many drivers choose us as their new and used car dealer in Shiloh? Contact us or drop by today.